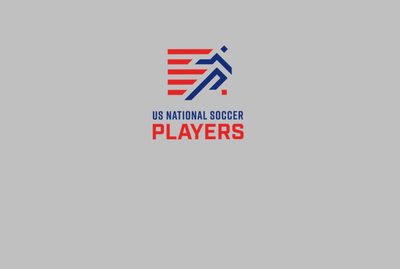 Defender
The biography of retired USMNT soccer player Robin Fraser who is currently the head coach of the Colorado Rapids.
Caps: 27
Born in Jamaica, but moving to Miami as a child, Robin Fraser played his international soccer with the United States.  A standout at Florida International University, he spent several seasons in the American Professional Soccer League before joining the Los Angeles Galaxy for the first season of Major League Soccer.
Fraser won the League's Defender of the Year Award in 1999 as a member of the Los Angeles Galaxy, and again in 2004 as a member of the Columbus Crew.  With the National Team, Fraser had 27 appearances from 1988 to 2001.  Retiring from MLS in 2005, he returned to the League two years later as an assistant coach with Real Salt Lake.  In 2011, he was named head coach of Chivas USA.  He left Chivas USA after the 2012 season. Fraser served as an assistant coach with the New York Red Bulls before taking the same job with Toronto FC for the 2015 MLS season. In August, 2019 Fraser took over as Colorado head coach.
:  A Hermann Torphy finalist as a member of Florida International.
USMNT Experience
2001
Played against Ecuador on July 6th.

2000
Played in the World Cup Qualifier against Guatemala on July 16th and made two appearances in the Gold Cup. 

1999
Made 7 appearances and was part of the Confederations Cup squad.

1997
Played against Ecuador.

1991
Played twice for the US, including a win against Jamaica.

1990
Had five appearances.

1988
Played six times for the US in his debut year, making his debut on June 5th against Chile.
Professional Experience
2005
Finished his MLS career with the Crew

2004
Traded to the Columbus Crew, Robin experienced a career revival winning his second MLS Defender of the Year award.

2003
In his final season with the Rapids, the team qualified for the playoffs exiting in the quarterfinals.

2002
Made the MLS Cup semifinals as a member of the Rapids.

2000
Named to MLS Best XI as a member of the Galaxy. 

1999
Won the MLS Defender of the Year award and helped the Galaxy qualify for MLS Cup.  Again named to the MLS Best XI.

1998
A Defender of the Year finalist with the Galaxy and his second MLS Best XI selection.

1997
Injury cost Fraser the playoffs with the Galaxy.

1996
An All-Star with the Galaxy in Major League Soccer's first season and named to the League's Best XI.

1988-95
Spent seven seasons in the American Professional Soccer League, winning championships in 1992 and 1993 as a member of the Colorado Foxes.