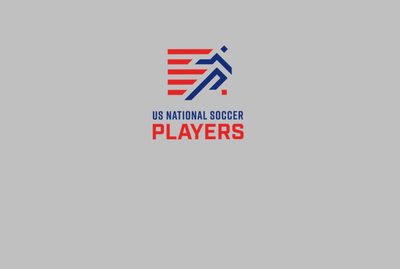 Goalkeeper
Biography of USMNT player Brad Friedel who set appearance and longevity records in England's Premier League.
Caps: 82 | Shutouts: 21
Brad Friedel's consistent performances both at the club and international levels made him a constant presence for the USMNT throughout his career. He ended his run in goal for the USMNT as the second-most capped goalkeeper ever. At club level, he spent years in the Premier League as the regular starter for Blackburn and Aston Villa, among other clubs.
As a junior at UCLA, Friedel won the 1993 Hermann Trophy as the best player in college soccer.  Friedel's tremendous shot stopping ability and confidence in his own area make him one of the most reliable players on the National Team. His performance at the 2002 World Cup cemented his legendary status in US soccer history.
After having difficulty acquiring a work permit in England and then not getting much of a chance to play at legendary club Liverpool, Friedel settled into Blackburn's net to make an immediate impact on the English First Division and then the Premier League. He eventually made 287 appearances for Rovers before playing another 114 games for Aston Villa.
Following his stellar performance at the World Cup, Friedel was named to the Premier League team of the year in 2002-03, enhancing his reputation as one of the top goalkeepers in the world. Friedel retired from the National Team in 2005, but kept himself available should the USMNT face a goalkeeper shortage. He officially ended his career with Spurs following the 2014-15 Premier League season. After spending time as the coach of the USMNT U-19s, Friedel was the coach of the New England Revolution in 2018-19. On May 31, 2018, the National Soccer Hall of Fame announced Friedel was part of the class of 2018.
Friedel credited his all-year around conditioning for his success with club and country. "I stay in shape all year because when you play with the National Team you only get maybe three to four weeks off in the summer. "I tend to have a strict diet of mainly proteins, very little carbohydrates, a lot of sport drinks, and a lot of water. My pre-match meal consists of two eggs and two poached chicken breasts."
01:01
USMNT Experience
2005
Announced retirement from the US National Team in February.
2004
Played one game, against Poland on March 31, posting a 1-0 shutout.
2002
Started all five games at the World Cup, stopping penalty kicks against Korea and Poland in first round of the 2002 World Cup and finishing fifth in the tournament in saves with 20. Over the year, split time in net with Kasey Keller, starting nine games for the US, and earning 23rd international shutout in win over Mexico.
2001
Made a string of impressive saves to help the US beat Mexico 2-0 in Columbus to kick off the final World Cup qualifying round in style.
2000
Started all three matches in the Gold Cup, giving up two goals in three matches. Started six matches in the 2000 Olympic tournament.  The team made it to the semi-finals partially due to Friedel's consistency and leadership.
1999
Shut out Germany and Saudi Arabia in the Confederation's Cup, where the US finished third.
1998
Played in the final US match at France '98, giving up a faultless goal against Yugoslavia.
1997
Won the final three of his ten caps in World Cup qualifying shutouts that led the team to the World Cup finals.
1996
Played all three matches in the US Cup, including an excellent performance in a 2-2 draw with Mexico.
1995
Played perhaps his best match ever, saving two spot kicks in a penalty-kick victory over Mexico in the quarterfinals of the Copa America.
1995
Helped the team to a US Cup title with a shutout of Colombia.
1994
Was a member of the team that reached the second round of the World Cup and played in 10 matches in  the sourse of the year
1993
Established himself as a trustworthy goalkeeping option, earning 16 caps.
1992
Played in the Olympics in Barcelona.  Won his first international cap and also recorded his first shutout, against Canada on September 3.
Professional Experience
2014-15
Retired as a member of Spurs.
2013-14
Played in one Premier League game for Spurs. Signed a one-year deal for 2014-15 and will also serve as club ambassador.
2012-13
Gave selection problems even though Spurs signed France National Team starting goalkeeper Hugo Lloris. Friedel had 11 appearances for Spurs.
2011-12
Signed with Spurs in the off season, taking the #1 job and playing in all 38 Premier League games.
2010-11
Final season with Villa, finishing 11th in the Premier League.
2009-10
Regular in goal for Villa, again finishing 6th and runners up in the League Cup.
2008-09
Transferred to Aston Villa in August finishing 6th.
2007-08
Began season as he finished the last, as starting goalkeeper. Helped Blackburn challenge for a mid- to upper-table position in the first half of the season.
2006-07
Made 53 appearances in all competitions for Blackburn, as team finished tenth and reached FA Cup semi-final. Saved two penalties in single game against Sheffield United.
2005-06
Had a record of 24-15-7 in overall competitions as team finished sixth and qualified for the UEFA Cup.
2004-05
Played 38 League games and seven FA Cup games.  Helped Blackburn advance to the semifinals of the FA Cup and had a solid season.
2003-04
Played all but two of Blackburn's games in the 2003-04 season, posting nine shutouts and scoring a dramatic late equalizer off a corner kick at Charlton
2002-03
Became first American named to English Premier League Team of the Year.
2002
Signed new four-year contract with Rovers.
2002
Named the sixth-best goalkeeper in the world by IFFHS.
2001
Backstopped Blackburn to Worthington Cup title and tenth place in the English Premiership.
2001
Led Blackburn to second in the English First Division and promotion to the Premier League.
2000
Brought to Blackburn Rovers by former Liverpool manager Graeme Souness on a free transfer in November, and quickly became the number-one goalkeeper for the side.
1999
The arrival of Dutch international Sander Westerveld and work permit problems signalled the end of Friedel's time at Liverpool.
1997
Made a high-profile move to one of the most popular clubs in the world, Liverpool.  Played in their final eleven matches of the season, helping the team to 18 points in that stretch. Prior to that, won Major League Soccer's Goalkeeper of the Year award, leading the league with eight shutouts and the lowest goals-against average (1.2).
1996
Joined the Columbus Crew of MLS and made an immediate impact.  After his arrival the Crew won eight of their final nine matches with Friedel recording four shutouts and winning the MLS Player of the Month award.
1995
Signed with both Turkish giants Galatasaray and Danish side Brondby after his attempts to get an English work permit were denied.  He played 10 matches for nine-time Danish champions Brondby and led Gala to the Turkish FA Cup.
Youth and College
Youth and college: Played forward as a youngster and winning the Ohio state championship was one of his first soccer memories. Won the 1990 NCAA Division I Championship in his freshman year at UCLA, saving penalty kicks in the semi-final and final.  Was an All-Ohio basketball player at Bay High School in Cleveland and lettered in soccer, tennis, and basketball.