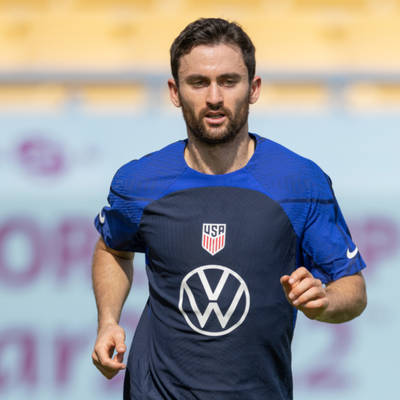 Midfielder
Bio of USMNT soccer player Luca de la Torre who plays his club soccer for Celta Vigo in Spain.
Caps: 20
Luca de la Torre made the move from San Diego youth soccer to Fulham, another example of a young American player going directly to a European club. Shortly before the 2020-21 season, he joined Heracles in the Dutch topflight, quickly becoming a regular in the starting eleven. He moved to Celta Vigo in July, 2022. At international level, de la Torre played for the USMNT U-17s and U-20s en route to his debut with the senior squad in 2018.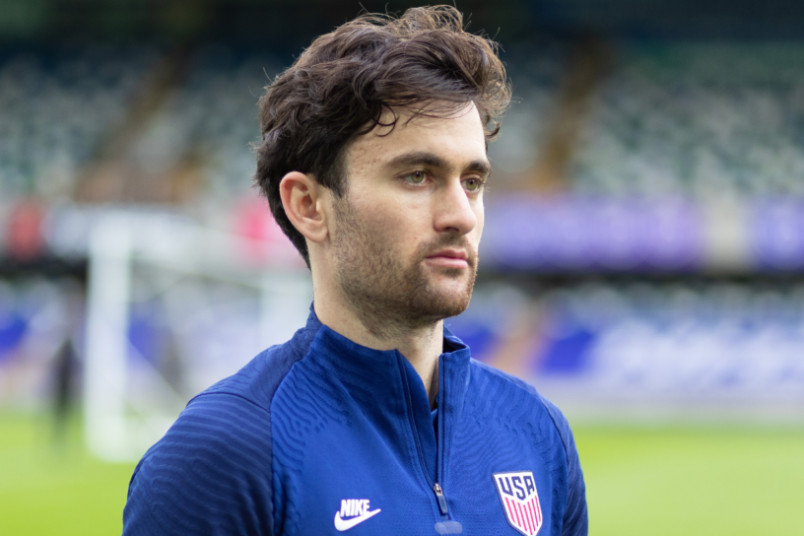 USMNT Experience
2023
Started in the Nations League game at Grenada on Mar 24 and subbed on against El Salvador on Mar 27. Subbed on against Mexico on Jun 15 and against Canada on Jun 18 in the Nations League final. Started against Uzbekistan on Sep 9. Subbed on against Germany on Oct 14. Started against Trinidad and Tobago on Nov 20.
2022
Started against Honduras on Feb 2. Started against Panama on Mar 27 and subbed on against Costa Rica on Mar 30. Subbed on against Morocco on Jun 1 and Uruguay on Jun 5. Subbed on against El Salvador on Jun 14. Started against Japan on Sep 23. Named to the World Cup squad on Nov 9.
2021
Subbed on against Jamaica on Mar 25, assisting on the fourth goal in a 4-1 win. Subbed on against Northern Ireland on Mar 28.
2018
Got his first look with the USMNT, subbing on against Ireland on Jun 2.
Professional Experience
2022-23
Moved to Celta Vigo in La Liga on Jul 8. Finished 13th in La Liga, playing in 28 games.
2021-22
Played in 32 Eredivisie games with Heracles, relegated through the playoffs.
2020-21
Moved to Heracles where he made 27 appearances and scored a goal.
2019-20
Made two appearances for Fulham in the Championship.
2018-19
Appeared in cup games for Fulham.
2017-18
Played in five games in the Championship with Fulham, who won promotion to the Premier League.
2016-17
Joined Fulham as a youth player.
Youth and College
Played for San Diego Nomads before joining Fulham.
Photo by John Dorton - ISIPhotos.com