Position: Midfielder
Date of Birth: 05/23/1998
Pro Team: Celta Vigo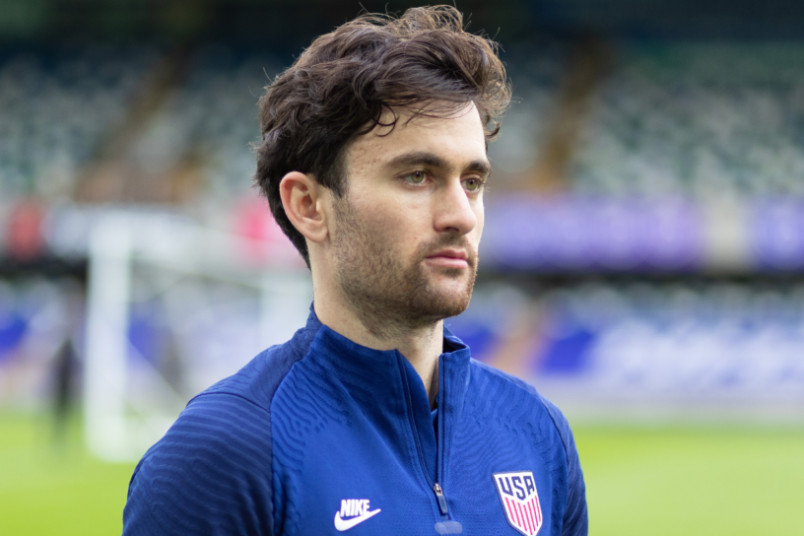 Luca de la Torre made the move from San Diego youth soccer to Fulham, another example of a young American player going directly to a European club. Shortly before the 2020-21 season, he joined Heracles in the Dutch topflight, quickly becoming a regular in the starting eleven. He moved to Celta Vigo in July, 2022. At international level, de la Torre played for the USMNT U-17s and U-20s en route to his debut with the senior squad in 2018.
USMNT Experience
2023: Started in the Nations League game at Grenada on Mar 24 and subbed on against El Salvador on Mar 27.
2022: Started against Honduras on Feb 2. Started against Panama on Mar 27 and subbed on against Costa Rica on Mar 30. Subbed on against Morocco on Jun 1 and Uruguay on Jun 5. Subbed on against El Salvador on Jun 14. Started against Japan on Sep 23. Named to the World Cup squad on Nov 9.
2021: Subbed on against Jamaica on Mar 25, assisting on the fourth goal in a 4-1 win. Subbed on against Northern Ireland on Mar 28.
2018: Got his first look with the USMNT, subbing on against Ireland on Jun 2.
Professional Experience
2022-23: Moved to Celta Vigo in La Liga on Jul 8.
2021-22: Played in 32 Eredivisie games with Heracles, relegated through the playoffs.
2020-21: Moved to Heracles where he made 27 appearances and scored a goal.
2019-20: Made two appearances for Fulham in the Championship.
2018-19: Appeared in cup games for Fulham.
2017-18: Played in five games in the Championship with Fulham, who won promotion to the Premier League.
2016-17: Joined Fulham as a youth player.
Youth and college: Played for San Diego Nomads before joining Fulham.
Photo by John Dorton – ISIPhotos.com