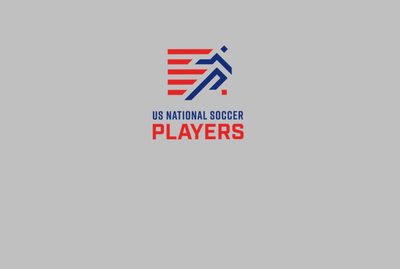 Defender
The biography of USMNT soccer player Geoff Cameron who plays his club soccer with FC Cincinnati in MLS.
Caps: 55 | Goals: 4
Geoff Cameron was drafted into MLS by the Houston Dynamo, 42nd overall out of the University of Rhode Island.  Houston ended up getting a deal, with Cameron turning into an All-Star by his second season. Injury limited his time for club and the USMNT, with Cameron finally winning his first cap in February of 2010.  After playing 117 games with Houston, Cameron completed a transfer to Stoke City in England's Premier League. He went on loan to QPR for the 2018-19 Championship season, making the move permanent for 2019-20. He moved to MLS following the 2020-21 Championship season, joining FC Cincinnati. Cameron retired in May, 2023.
High School and Youth: Started his college career with West Virginia before transferring to Rhode Island.
USMNT Experience
2017
Started the Mar 24 World Cup qualifier against Honduras. Started in the friendly against Venezuela on Jun 3. Started the World Cup qualifier against Trinidad & Tobago on Jun 8 and against Mexico on Jun 11. In the starting lineup for the Sep 1 qualifier against Costa Rica and subbed on against Honduras on Sep 5.
2016
Started the World Cup qualifiers against Guatemala on Mar 25 and 29, scoring on the 29. Started against Bolivia on May 28. Started in the Copa Centenario opener against Colombia on Jun 4 and against Costa Rica on Jun 7. Started against Paraguay on Jun 11. Started against Ecuador in the Copa Centenario quarterfinals on Jun 16 and against Argentina in the semifinals on Jun 21. Started against Colombia in the 3rd-place game on Jun 25. Started the World Cup qualifier against St Vincent and the Grenadines on Sep 2 and Trinidad & Tobago on Sep 6. Started against Cuba on Oct 7.
2015
Subbed on against Peru on Sep 4 and started the Sep 8 friendly against Brazil. Started the Confederations Cup playoff against Mexico on Oct 10 and scored. Started against Costa Rica on Oct 13. Started the World Cup qualifier against St Vincent and the Grenadines on Nov 13 and scored. Started against Trinidad & Tobago on Nov 18.
2014
Started against Ukraine on Mar 5. Named to the final World Cup roster. Started against Azerbaijan on May 28th, Turkey on June 1st, and Nigeria on June 8th. Started against Ghana in the World Cup Group G opener on June 16th. Started against Portugal in the World Cup on June 22nd. Started against Belgium in the Round of 16 on July 1st. Started against Ireland on Nov 18.
2012
Played against Venezuela on Jan 21st.  Started against Mexico on Aug 15th and Jamaica on Sept 7th and 11th.
2010
Made his debut on Feb 24th against El Salvador.
Professional Experience
2022
A 5th-place finish with Cincinnati, advancing to the Eastern Conference semifinals.
2020-21
Finished 9th with QPR in the Championship, joining FC Cincinnati at the end of the season.
2019-20
Moved to QPR, finishing 13th.
2018-19
Started the season with Stoke City in the Championship, joining QPR on loan in late August. Finished in 19th-place with QPR.
2017-18
Stoke City finished 19th in the Premier League, dropping to the Championship.
2016-17
A 13th-place finish with Stoke, signing a contract extension.
2015-16
Finished in 9th-place with Stoke City.
2014-15
Played in 27 games for Stoke City, finishing in 9th-place.
2013-14
9th-place finish with Stoke City as a regular starter in the Premier League.
2012-13
Started the season with Houston before completing a transfer to Stoke City in time for the start of the 2012-13 Premier League season. Established himself as a regular with Stoke, finishing the season in 13th-place.
2011
Named to the MLS All-Star team in a season where Houston made the MLS Cup final.
2010
Playing time limited by injury, but returned late in the season.
2009
MLS All-Star in 2009 as a member of the Dynamo.
2008
Drafted by Houston where he was a finalist for Rookie of the Year.
2005-07
Played 43 times for 1860 Munich's reserves.