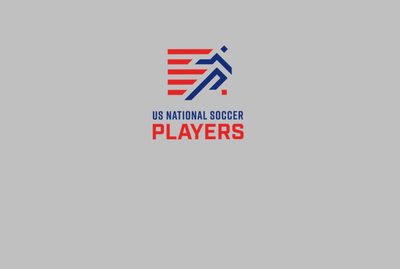 Midfielder
The biography of USMNT soccer player Danny Williams who spent most of his career in the Bundesliga.
Caps: 23 | Goals: 1
The son of an American serviceman and German mother, Danny Williams became the latest German-American to be naturalized after choosing to play for the US. The defensive e midfielder began his pro career at German club Freiburg after being a member of the reserve team. A move to Hoffenheim in 2011 set off a chain of events that landed him a US passport. As a youth, Williams played for Germany's Under-15 team. He transferred to Reading in the summer of 2013. He joined Huddersfield Town in the Premier League in the summer of 2017. Williams signed with Pafos in Cyprus for the 2019-20 season. He announced his retirement in May, 2021. He runs the streetwear label Beautiful Struggles.
USMNT Experience
2017
Started against Portugal on Nov 14.
2016
Started against Puerto Rico on May 22. Subbed on against Cuba on Oct 7 and against New Zealand on Oct 11.
2015
Started against Switzerland on Mar 31. Subbed on and scored in the 4-3 win over the Netherlands on Jun 5. Started against Germany on Jun 10. Subbed on against Peru on Sep 4 and Brazil on Sep 8. Started against Costa Rica on Oct 13.
2014
Subbed on in the second-half against Ukraine.
2013
Started against Honduras on Feb 6th.
2012
Started against Italy on Feb 29th and Mexico on Aug 15th. Subbed on in the second-half against Jamaica on Sept 7th and 11th.
2011
Made his debut in October against Honduras.
Professional Experience
2019-20
Signed with Pafos in Cyprus.
2018-19
Injury limited his time with Huddersfield Town, finishing 20th in the Premier League. Left at the end of the season
2017-18
Joined Huddersfield Town, newly promoted to the Premier League. Suffered a season-ending injury in March. Huddersfield finished in 16th-place.
2016-17
Made the promotion playoffs with Reading.
2015-16
An established regular with Reading, finishing 17th.
2014-15
A strong second season with Reading, finishing 19th.
2013-14
Played in 30 games for Reading, finishing a spot out of the playoffs in the Championship and making the semifinals of the FA Cup.
2012-13
Hoffenheim relegated to the 2.Bundesliga, Danny signs a four-year deal with English club Reading.
2011-12
Transferred to Hoffenheim, debuting on Sept 10th.
2010-11
Played 14 games for German club Freiberg.