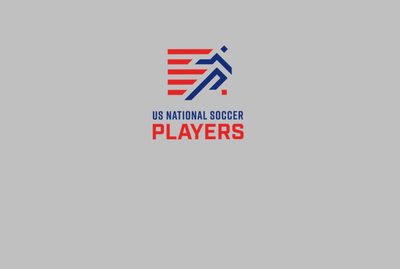 Midfielder
Biography for retired USMNT player Sacha Kljestan who played his club soccer in Belgium and MLS.
Caps: 52 | Goals: 6
At all levels, Sacha Kljestan brought an attacking mentality to his position and was a confident shooter. In 2007 he really broke out as a club player, being an integral part of Chivas USA's counter-attacking machine and setting up several goals for Ante Razov and Maykel Galindo. Made his senior international debut in an exhibition game against China, then went on to make two starts at the Copa America.  Using the January 24th friendly against Sweden as a springboard, Kljestan scored three goals and ended up a regular with the USMNT for the 2009 World Cup Qualifiers.
Kljestan left Major League Soccer in June of 2010 to sign with Belgian champions Anderlecht where he quickly became a starter. He won three championships with Anderlecht before returning to MLS as a member of the New York Red Bulls in January, 2015. He was traded to Orlando City for the 2018 MLS season. Kljestan joined the LA Galaxy prior to the 2020 season. He announced his retirement on January 5, 2023.
"My dad helped me a lot. He used to play, and when I was little he would always take me to the park whenever I wanted to and played with me and always encouraged me to try different things. Not just be a normal soccer player, but a creative dude. He helped me a lot in that aspect and has always been there for me, supporting me since I was a kid." from 10 Questions With Sacha Kljestan
USMNT Experience
2017
Started against Serbia on Jan 27.
2016
Subbed on against St Vincent and the Grenadines on Sep 2 and scored. Started against Trinidad & Tobago on Sep 6 and scored. Started against Cuba on Oct 7 and New Zealand on Oct 11. Subbed on against Costa Rica on Nov 15.
2014
Started against Ukraine on Mar 5.
2013
Subbed on in the second-half for the Honduras qualifier on Feb 6th. Subbed on in the second-half against Bosnia and Herzegovina on Aug 14th. Subbed on in the second-half against Jamaica on Oct 11. Started against Panama on Oct 15. Started against Scotland on Nov 15 and subbed on against Austria on Feb 19.
2012
Played against Italy on Feb 29th. Subbed on in the second-half in the Oct 12th World Cup Qualifier against Antigua & Barbuda. Subbed on against Russia in the second-half on March 14th.
2011
Made a substitute appearance against Paraguay on March 29th. Named to the Gold Cup squad, subbing in against Mexico in the final.
2010
Played in the January friendly against Honduras. Scored against El Salvador on Feb 24th. Played in the Sendoff Series against the Czech Republic. Called in for the Brazil friendly where he was a second-half substitute on Aug 10th.
2009
Started and scored all three goals against Sweden in a 3-2 win on January 24th. He became only the second player in National Team history and the first since 1934 to get a hat-trick in the game where he also got his first goal.  Played in the June 3rd Qualifier against Costa Rica.  Regular sub during the Confederations Cup run.
2008
Called in to January training camp, then came on as a second half substitute in 2-0 win over Sweden at the Home Depot Center.  Represented the United States as a member of the US Olympic Team.
2007
Made his debut against China in June and named to the Copa America roster where he started against Paraguay and Colombia.  Made four appearances overall (three starts).
2005
Member of the Under-20 National Team and played in the World Youth Championship.
Professional Experience
2022
Played in 21 games and scored a goal in a season where the Galaxy finished 4th and advanced to the Western Conference semifinals.
2021
Made 31 appearances for the Galaxy, scoring five goals in an 8th-place finish in the Western Conference
2020
Played in 15 games for the Galaxy, finishing 10th in the West.
2019
Finished in 11th-place with Orlando, moving to the La Galaxy in December.
2018
Traded to Orlando City on Jan 3 playing in 30 games finishing in 11th-place.
2017
Advanced to the Eastern Conference finals in his final season with the Red Bulls.
2016
Won the Eastern Conference with New York, exiting the playoffs in the semifinals.
2015
Moved to MLS with the New York Red Bulls in January, losing in the Eastern Conference finals.
2014-15
Played in the Champions League group stage with Anderlecht.
2013-14
Made 23 appearances in the Pro League with Anderlecht, winning his third Belgian championship.
2012-13
Back-to-back championships with Anderlecht.
2011-12
Won the league with Anderlecht.
2010-11
Signed with Anderlect in Belgium.
2010
Signed with Anderlecht in June.  He finished his stint with Chivas USA with 112 games and 15 goals.
2009
Trained with Scottish Premier League club Celtic in January.
2008
Named to the All-Star Team.  Didn't play due to Olympic commitments. One of the bright spots for a Chivas USA team that finished second in the West but exited in the first round of the playoffs.
2007
Played a huge role on the Chivas USA team that won the Western Conference title, scoring four goals and registering 13 assists in 27 starts overall, only missing time for the Copa America.
2006
Drafted by Chivas USA and a candidate for rookie of the year. Played in 34 games overall (32 starts), registering eight assists.
Youth and College
Played three seasons for Seton Hall, earning All-American honors in 2004.