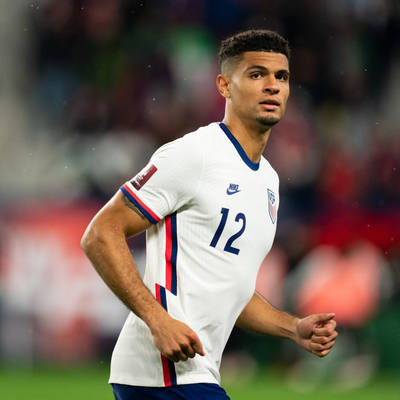 Defender
The biography of USMNT player Miles Robinson who plays his club soccer with Atlanta United in MLS.
Caps: 29 | Goals: 3
Miles Robinson is turning into a key member of the USMNT back line, playing like a veteran after developing his game at Atlanta United. A versatile player more than willing to push up into the attack, Robinson scored three times before reaching his 10th appearance in a US shirt. At club level, Robinson is an MLS All-Star with United.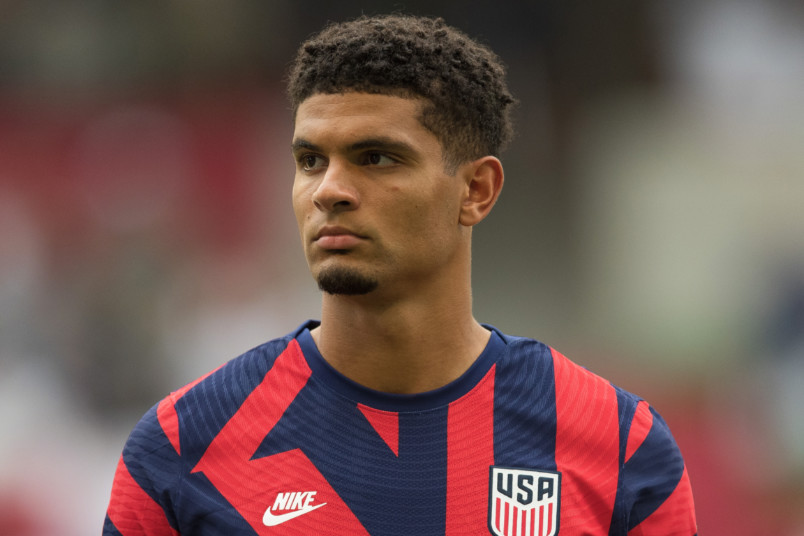 USMNT Experience
2023
Started against El Salvador on Mar 27. Started in the Nations League semifinal against Mexico on Jun 15. Started the Jul 2 game against Trinidad and Tobago. Started against Canada in the quarterfinals on Jul 9 and against Panama in the semifinals on Jul 12. Started against Oman on Sep 12. Started against Germany on Oct 14 and Ghana on Oct 17.
2022
Started against Canada on Jan 30. Started against Mexico on Mar 24, Panama on Mar 27, and Costa Rica on Mar 30.
2021
Started and scored against Trinidad & Tobago on Jan 31. Started against Haiti in the Gold Cup on Jul 11. Started and scored against Martinique on Jul 15. Started against Canada on Jul 18, and against Jamaica on Jul 25. Started against Qatar on Jul 29. Started and scored an extra time goal against Canada to win the Gold Cup. Named to Gold Cup Best XI. Started the World Cup qualifiers against El Salvador on Sep 2, Canada on Sep 5, and Honduras on Sep 8. Started against Jamaica on Oct 7 and Costa Rica on Oct 13. Started against Mexico on Nov 12.
2019
Subbed on against Mexico on Sep 6 and subbed on against Uruguay on Sep 10.
Professional Experience
2023
Played in 27 games for Atlanta, finishing 6th in the East and exiting the playoffs in round one.
2022
Played in nine games with Atlanta, missing the remainder of the season with an injury. United finished in 11th-place.
2021
Named to the MLS All-Star team and MLS Best XI. Finished 5th with Atlanta, exiting the playoffs in the opening round.
2020
Played in 17 games with Atlanta, missing the playoffs
2019
Established himself as a regular with United, playing in 34 games and advancing to the Eastern Conference semifinals. Won the US Open Cup. Named to MLS Best XI.
2018
Played in ten games with Atlanta and 14 with the club's reserve team Atlanta United 2. Atlanta won the MLS Cup.
2017
Selected second in the SuperDraft by Atlanta United, making six appearances and scoring a goal on-loan to the Charleston Battery.
Youth and College
Played for the Boston Bolts in high school. All ACC at Syracuse and a first team All-American in 2016 and ACC Defender of the Year.